Joe Kleon Interviews Jack Russell from Great White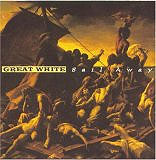 This interview was broadcast in 1994 on WZAT 102.1.7FM in Savannah, Georgia.

Click the link below to download the interview.

Joe Kleon interviews Jack Russell
Time 10:53 - MP3






Interview ©1994 Joe Kleon/Metalmorphosis Productions
You must agree to the Terms And Conditions of this site before using it.